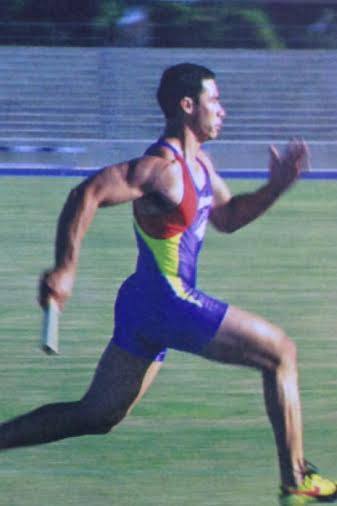 That was the bold declaration Armando Hart made when he was just 21 and a rising track star from Long Beach State University. Already the fastest runner on record in Mexico, Armando had a clear vision of what he wanted to achieve and how to achieve it.
After a career-ended injury sidelined those aspirations, Armando turned his knowledge and experience in athletics into a thriving business, training world class athletes and every day individuals on how to reach their best level of performance through simple body mechanics including balance, motion, and body awareness.
Armando's Bio…
When individuals lose the powerful connection that exists between themselves and their environment due to the stressors of life, Armando believes that we can incorporate powerful change by moving our body with a deeper sense of freedom and joy. He believes that we have developed a disconnection between mind and body due to the beliefs around success within society.  He believes that this belief has resulted in us forgetting and underestimating the power that comes along with movement.
After suffering a traumatic leg injury in 1996 that kept him sidelined at the Olympic games, The Hart Method training philosophy was created. Armando's road to recovery made him aware of the connection between physical movement, environment, life, and the possibility to maximize performance on all those levels. Now as a world class trainer, speaker, and mentor, Armando's work is to remove layers of social conditioning through movement for athletes of all levels and all individuals .
Armando became immersed in the mysterious world of underground foot racing as an 11-year old boy. Armando had a taste of success and a giver of joy in this world but he was continually challenged to find his own truth. He continued his underground running ventures up until his early 30's with gaps of inactivity due to his involvement and success in organized and sanctioned competition while at Cal State University Long Beach and the nation of Mexico where he broke records as a sprinter.
Armando grew up in Long Beach California as first generation Mexican American in a low-income and high-crime environment. Armando had a big vision of bringing joy to the world. He attributes his physical skills he possessed to the power of visualization in harmony with body movement. Although his Olympic dream was cut short, he believes that his dream of being a proponent of personal and world change is being actualized by once again embodying the maxims of his training system, "The Hart Method."
Although his dream is to bring powerful change to the world, Armando believes that the change in the individual is much more effective in bringing forth world harmony because we all have our own unique perspective of the world we see. He believes that we all have the tools available to make powerful change in our lives in spite of the challenges that surround every single one of us. He believes that true and powerful change starts with our body, our breath, our thought, and movement. He reminds us that we have these tools available every morning upon awakening.
In his own words…
"Through my experience as a world class athlete and a prize foot racer, I discovered a simple yet powerful method of body mechanics that, when applied, athletes and every day individuals can use to create better results. By harnessing your own body's energy in connection with the whole self – tapping into the power of every push down as fuel to pull you forward exponentially – you can minimize injuries, achieve better results, prolong your performance and even extend an athletic career, all while experiencing a better relationship with your mind, body and the environment."
Today, as Creator of The Hart Method: 8 Maxims of Movement, Armando Hart mentors, motivates, and mobilizes thousands of men, women, and teens online and in person to live in integrity with themselves, their bodies, and the world around them from the inside-out.
Armando's signature teaching and training style can be described as part Zen warrior, part mindset master, and part peak performance trainer.
A powerful speaker and motivator, Armando thrives when he's sharing The Hart Method, his eight signature body movement principles that he uses to coach athletes from high school to Olympic and professional level, and every day individuals who are ready to harness their own innate power from the inside-out.