Introducing: Life In Motion Online Course
Unlock Your Full Athletic Potential and Transform Your Life from the Inside Out
Are you ready to take your athletic performance to new heights? Look no further than the Life In Motion Online Course – an immersive 8-week program designed to enhance your movement awareness, optimize speed, power, and stamina, and cultivate a winning mindset in alignment with the eight principles of The Hart Method.
In this dynamic and comprehensive course, you will embark on a transformative journey of self-discovery and physical mastery. Through a combination of in-depth lessons, practical exercises, and mindset training, you will gain a deep understanding of the mind-body connection and how it influences your athletic abilities—at the same time, providing you with the tools to show up in life as the best possible version of yourself.
Each week, you will delve into a specific principle of The Hart Method, such as ground, gravity, integrity, joy, harmony, freedom, now, and action. These principles will serve as the foundation for your training, enabling you to unlock untapped potential, break through limitations, and propel yourself toward peak performance.
Armando Hart, the creator and founder of "The Hart Method," will guide you through the eight fundamental physical movement drills tailored to your needs and athletic goals. From movement drills that enhance agility and coordination to efficient and optimum body awareness coaching that optimizes power output, every aspect of your training will be meticulously analyzed to bring out the best in you.
But it doesn't stop there. Life In Motion goes beyond physical training. We understand that mindset plays a crucial role in achieving success on and off the field. Our course includes powerful mindset tips and techniques that align with the eight principles and physical movement drills. You'll learn to cultivate focus, resilience, integrity, and a winning mentality, empowering you to overcome obstacles and maintain peak performance in any endeavor you pursue.
By the end of the 8-week program, you will emerge as a better, faster, and stronger athlete, equipped with invaluable knowledge and tools to propel you toward future success. Whether you're an aspiring professional athlete, a dedicated amateur athlete, or someone looking to optimize performance in any area of life, Life In Motion will empower you to transcend your limits and achieve greatness.
Take advantage of this opportunity to transform your athletic abilities and unlock your full potential. Join the Life In Motion Online Course today and experience the journey of a lifetime.
Sign up now and be prepared to redefine what is possible!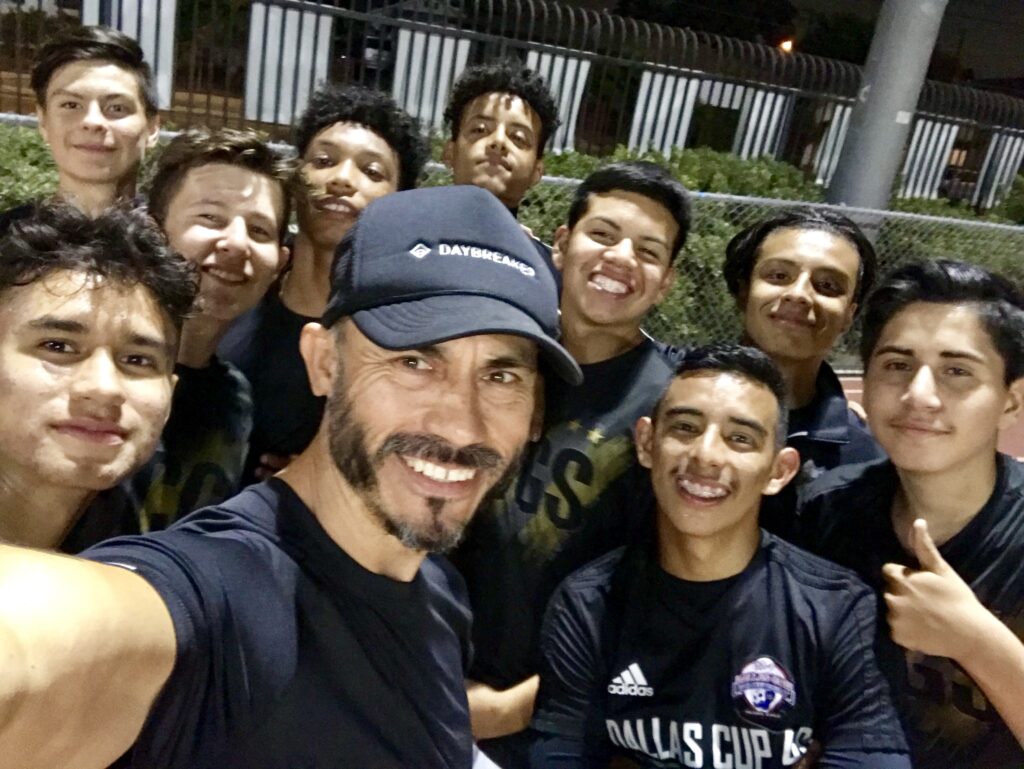 The results:
Increased speed
Explosive energy
Energy conservation
Ease of movement
Reduce the risk of injury
Self-awareness
Self-ownership
The durability of body and career
Increased stamina
Personal responsibility
Spatial awareness
Core strength
Efficiency
Balance and concentration
Trust
Integrity
Personal motivation
Peak performance mindset for sport and life
Mind and Body connection
Already have a trainer or performance coach?
No problem! The Hart Method is designed as a supplemental tool for athletes to implement into their existing programs. The duration of the program is based on the duration of the implementation of the eight maxims.
Financial Investment: $250 per eight-week course Venmo: @Armando-Hart-1 Paypal: PayPal.Me/armandohart